"I paint contemporary cowboys and cattle ranching scenes I have personally known and experienced. My desire is to accurately share the people, animals and way of life that has been my families' for over 130 years in Arizona. My medium is oil paint and a brush. My inspiration is the nobility of the these horseback men and the kingdom they care for. By God's grace I accomplish what is set before me."
Shawn is considered an accomplished professional in the arena of Western Art but her roots run deeper than most when it comes to subject matter. Her work is a passionate reflection of the Western ranch life she knows. Over 135 years ago her family drove 200 head of cattle into Arizona and began a ranching legacy that continues today. A family brand registered by them in 1885 is reportedly one of the state's oldest on file. That heritage is now entering the sixth generation.
She credits the Lord, a lifelong love affair with art and a unique personal history for her perspective of the west. Possessing a deep appreciation for the true cowboy, the elements of his world become an inspiration for her work. There is nobility about him. As Poet Utah Phillips wrote about the cowboy, "If dirt were a kingdom, then he would be king."
Artistic talent manifested itself at an early age and art education was provided through formal and informal settings. Her primary medium is oil but she has worked in pencil, watercolor, pastel and clay.
While raising her children on the ranch, she obtained a Bachelors of Education with a minor in Written Expression yet art remained her first love. She came to a fork in the road requiring a career decision. Her husband, Dean, provided the counsel, strength and courage needed to travel the uncharted course of her artistic development. He remains a major source of encouragment and support.
Horses are within a few feet of her door and provide an opportunity to sketch and paint from life. These studies are then taken indoors as painting resources. Material is gathered on family ranches. Her studio paintings include men and livestock with vital connections to the contemporary ranching scene. Her family is often part of this story. Because of her intimate relationship to the animals and cowboys, she takes pride in portraying them accurately.
Publications that have featured Shawn's work include Southwest Art, Western Art Collector, Art of the West and Western Horseman. A few of the shows she's participated in are The Prix de West at the National Cowboy and Western Heritage Museum in Oklahoma City, Oklahoma; Heart of the West at the National Cowgirl Museum in Ft. Worth, Texas; Cowgirl Up! at the Desert Caballeros Museum in Wickenburg, Arizona and honored as the co-featured artist at the C.M. Russell Auction in Great Falls, Montana. Awards came early in her career when in 1992 she received the Phippen Family Award at the Phippen Memorial Western Art Show. Her work has been recognized in a variety of venues but one she's especially honored by is the 2007 Cowgirl Up! "Artist's Choice Award". Her paintings can be seen in Trailside Galleries in Scottsdale, Arizona and Jackson, Wyoming and Tierney Fine Art in Bozeman, Montana.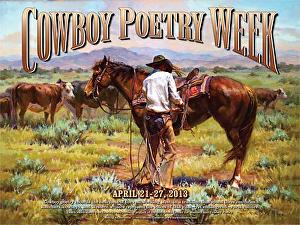 Related Links:

The following link is the website for the grass fed Criollo beef business of Dean and Shawn's daughter and son-in-law, Kacie and Danny Tomerlin. www.arizonalegacybeef.com
The following link is for Dean and Shawn's son-in-law, Chris Littlefield, a professional horsetrainer. Chris is married to their daughter, Dee Ann. www.chris-littlefield.com


Visit my

Art Business Facebook page:
http://www.facebook.com/pages/Shawn-Cameron-Painting-the-West/262797960495068